(410) 495-7862
AzulMarResearch@comcast.net

Side Scan Sonar Data Interpretation Course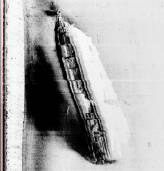 AzulMar Research, LLC has developed a Side Scan Sonar Data Interpretation Course to teach students the fundamentals of interpreting side scan sonar records. Since the quality of side scan sonar imagery is directly related to the conditions under which it was collected, AzulMar Research has chosen to conduct this class on the water collecting real data.

By interpreting data while it is being collected, students will better understand what conditions and processes affect the quality of the imagery. Students will then understand and be capable of accurately interpreting a complex acoustic record.

During this course, students will survey a variety of objects and geology in the Patuxent River, Maryland. Class size is limited to 4 students at a time, to maximize instructor / student interaction and provide each student with significant amounts of "hands on" operation of the equipment.